So Gina and I are at it again, heading to the top of the mountain ins search of the truth. The Pikes Peak International Hill Climb  is the only real road event for sidecars in North America, and that means it is going to be at the top of our list until we can put together deal to race internationally.
The last few years have not been good: the crash in 2013 's event and missing the 2014 event due to Gina's injuries during the regular race season. All the while, our aging race machine continued failing to perform to our needs, proving again and again its inability to handle what we were asking of it.  So we pulled the engine out and sold it, then sought out a closer-to-modern  frame from Shelbourne.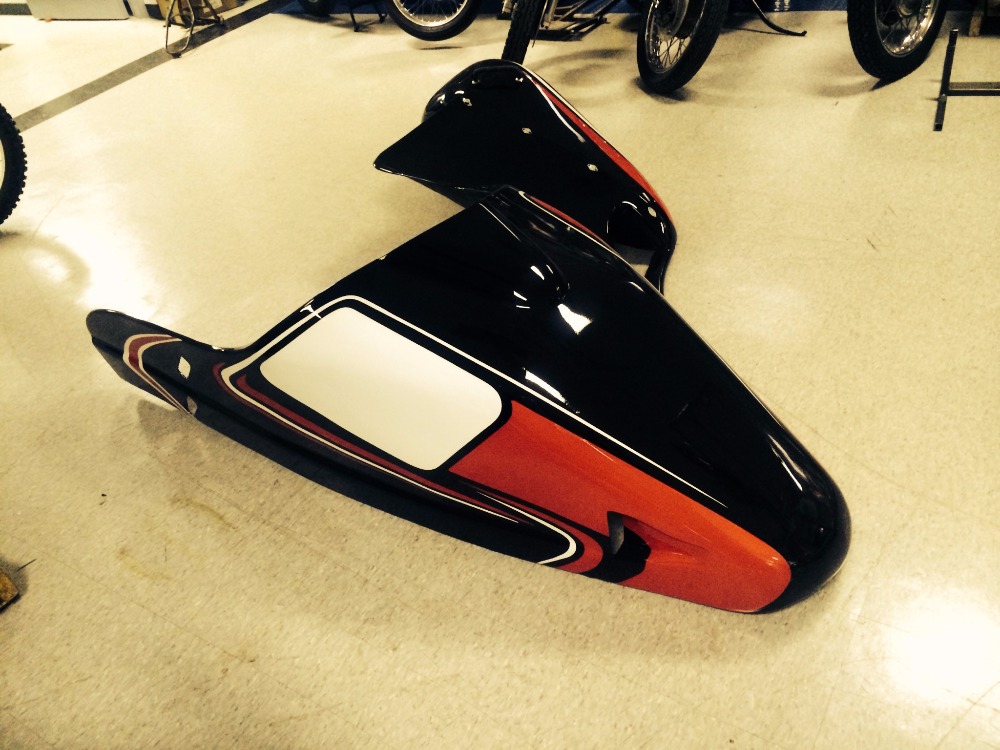 Fran Hall at Race Car Replicas  of Fraser, Michigan is putting the rig together and it will be ready to go just before race time. We'll have it just in time to slap number plates on it before loading it onto the trailer and heading to Colorado. New chassis, new handholds, new tires — new possibilities.
We know this means another year on the mountain sorting out a race machine, but this will be a new beginning, with fresh ideas… much different than the exasperation of trying to teach an old dog new tricks. We are obviously excited and beleaguered at the same time.
This is essentially my entire race budget for the year. Hopefully I can sell a few things in the garage and make some other events, but it's Pikes Peak or bust. The rest we will worry about later. Right now we need to worry about fitting into an entirely new chassis, learning new handholds, trying out Avon tires for the first time, and seeing just how much strength and flexibility are in Gina's wrists after 14 months of slow recovery.
All that said, those challenges won't exist if this one big one isn't surmounted: getting there. Truth is we've tapped out our resources and need some financial support to get us the rest of the way. Every little bit helps, and every donation will get a piece of real estate on our new bike (just let us know what you want it to say — just remember this is a family sport).
As always, big thank you's to our existing family of supporters: the Wagner family, Subculture Racing and our fellow racers in the SRA-West series, the gang at My Life At Speed, and Fran Hall of Race Car Replicas .
2015 will certainly be the year of the question mark for us. We have practically cornered the market for being the underdog, but this is a lot of maybes even for us. Fortunately we have support from a lot of friends in a lot of places because we still have no advertising partners or sponsors… just the help we get from those that like to see us do well. I'll tell you, that is more than just financial support… it is an incomparable motivation. It's a push from behind when you are questioning why you're doing this in the first place. Thank you.
To Support Johnny and Gina, click here: